The Marco Polo Gateway Hotel is ideally located in a popular Hong Kong shopping district and close to transportation. It's a great value and we rate it highly. A good selection of rooms but sometimes full if you are travelling during a busy season, be sure to book early!
The Marco Polo Gateway Hotel stands tall over the Kowloon entertainment center in Habour City, Hong Kongs popular shopping district about a 30-40 minute drive form the airport. This large hotel offers guest a choice of 399 rooms (and suites). Most travellers consider the Marco Polo gateway to be located ideally. At the intersection of Haiphon and Canton Roads in Kowloon, its just a few minutes walk to the MTR station, the bus terminal and the Star Ferry. Its also close to the Western Tunnel Station and the Cross Harbour Tunnel just a few minutes by car.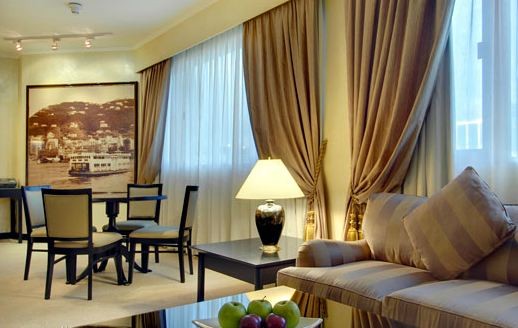 The Marco Polo Gateway is undergoing a complete remodelling and update of the exterior and various interior features projected to be complete at the end of 2012, early 2013. Don't let that dissuade you from sraying there -the hotel has great a really fantastic workout facility, a gourment restaraunt, business services if your travelling on business and need wifi and communications access, and oh yes, a nice wine room to relax in the evening. We enjoyed this hotel and heard no complaints form the many repeat guests we met in the lounge area.
Marco Polo Gateway Hotel Hong Kong
Address
Gateway, Hong Kong, Located at the Pearl River Delta
Harbour City, Kowloon, Hong Kong
Tel: (852) 2113-0888

Reviewed by TsimShaTsuiHotels.com on November 05, 2013.